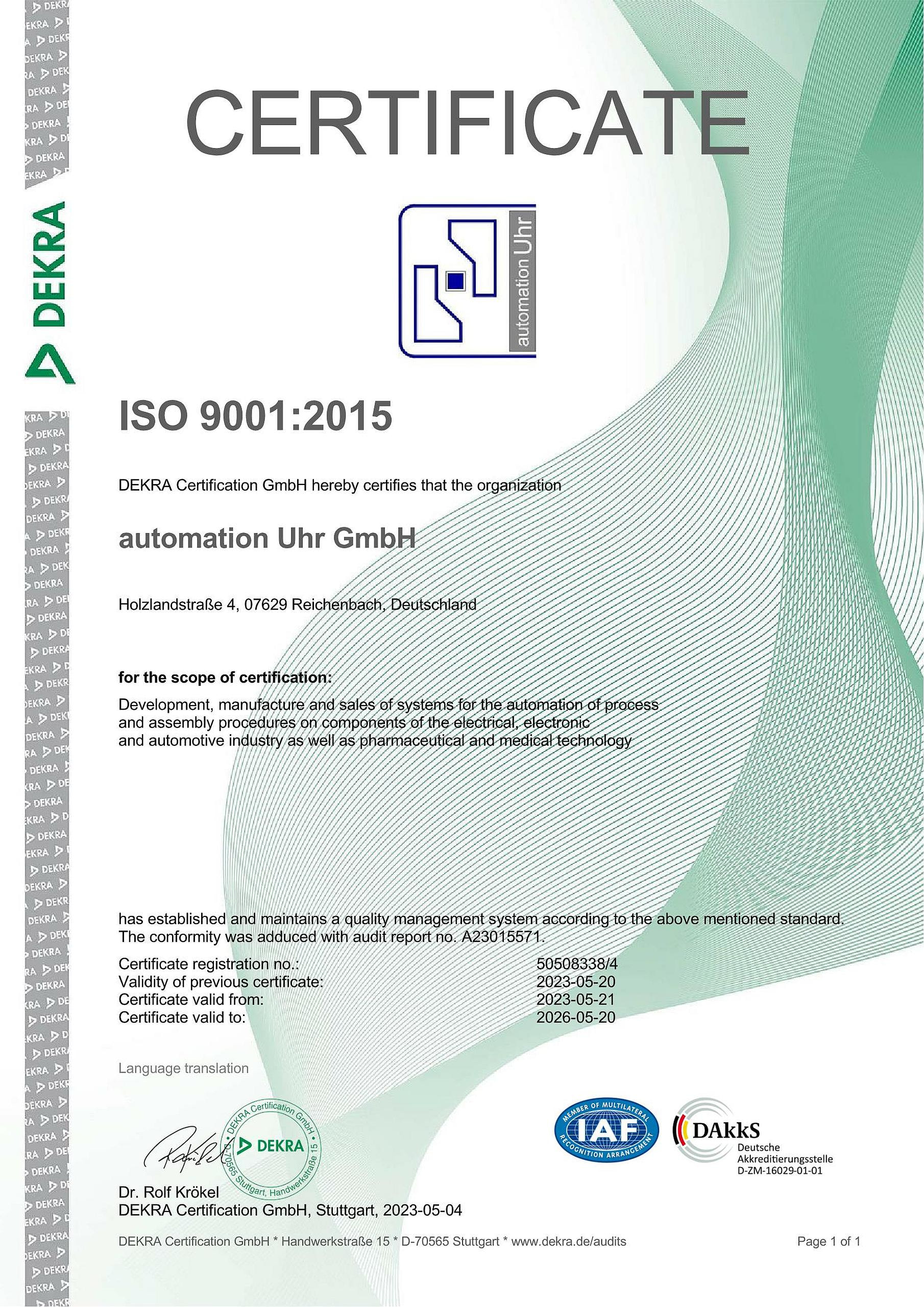 Our quality management system is intended to

put the quality policy as part of the corporate policy and the company organization in union with quality assurance measures into practice,
create trust in the company as well as in our products,
ensure the system is effective and well understood,
guarantee that our products and services fulfil the actual expectations of our customers,
secure that our main focus is to prevent errors from happening instead of being in need of correcting them later on,
safeguard that economic efficiency is the scale of our quality organisation,
assure that provisions and liabilities which derive from laws are adhered to.
The main criterion of our quality policy is to lead our customers to success. By doing so we secure their and also our economical livelihood in the long-term.
We consider it to be our duty as well as personal challenge to develop forward-looking solutions for our given tasks through continuous improvement. Our objective is to constantly increase the quality and competitiveness of our products with continued high reliability.
We attach particular importance to:
The quality and know-how of our products,
The satisfaction of our customers with our overall performance,
The cooperative and fair handling of customer and supplier relationships as well as among each other,
The continuous improvement of our workflow as well as our quality management system.
Central features of our company are::
Team spirit and motivation,
Respect,
Sense of responsibility and target orientation,
Innovativeness.
The effectiveness of this quality management system was certified by DEKRA Certification on the basis of ISO 9001:2015.
(show PDF)